File this one in the shocking category, the BBC has decided not to sign a new contract with the BAFTA award winning show The Great British Bake Off. What this means for fans of GBBO is that you will have to watch it on Channel 4 after this season ends. With the shocking decision comes many questions spiraling in our recipe-filled heads. What will happen to Mary, Paul, Sue and Mel? Will the show continue to be as amazingly delicious as it is now? Most importantly, will there be even more delicious food related innuendos!?!!
Since it premiered on our tellies August 17th, 2010 on BBC Two it has been one of the BBC's most popular shows. We at the Shared office are personally shocked that the BBC would not pay whatever they could to keep one of the best British shows to ever air. The BBC released this statement on the decision not to renew it's contract with GBBO: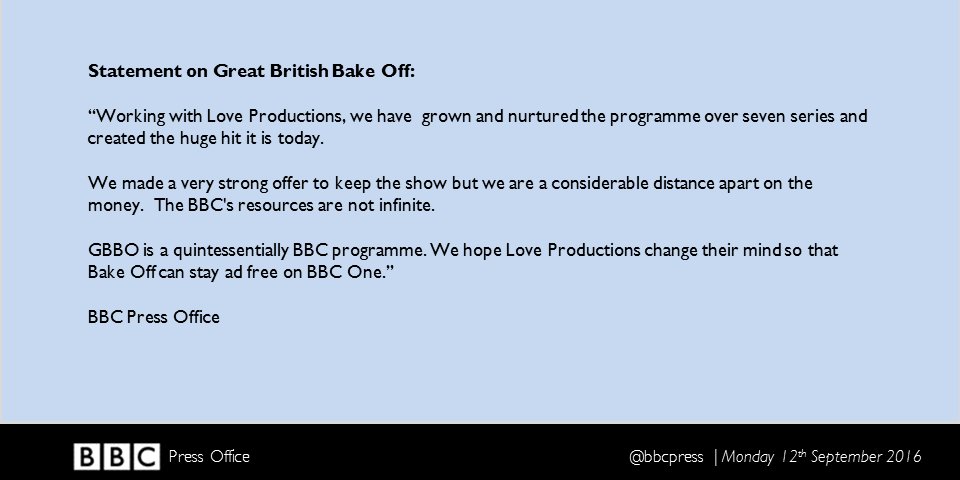 BBC staffers were quick to point out the sweet irony in the the most recent remodeling of the BBC canteen.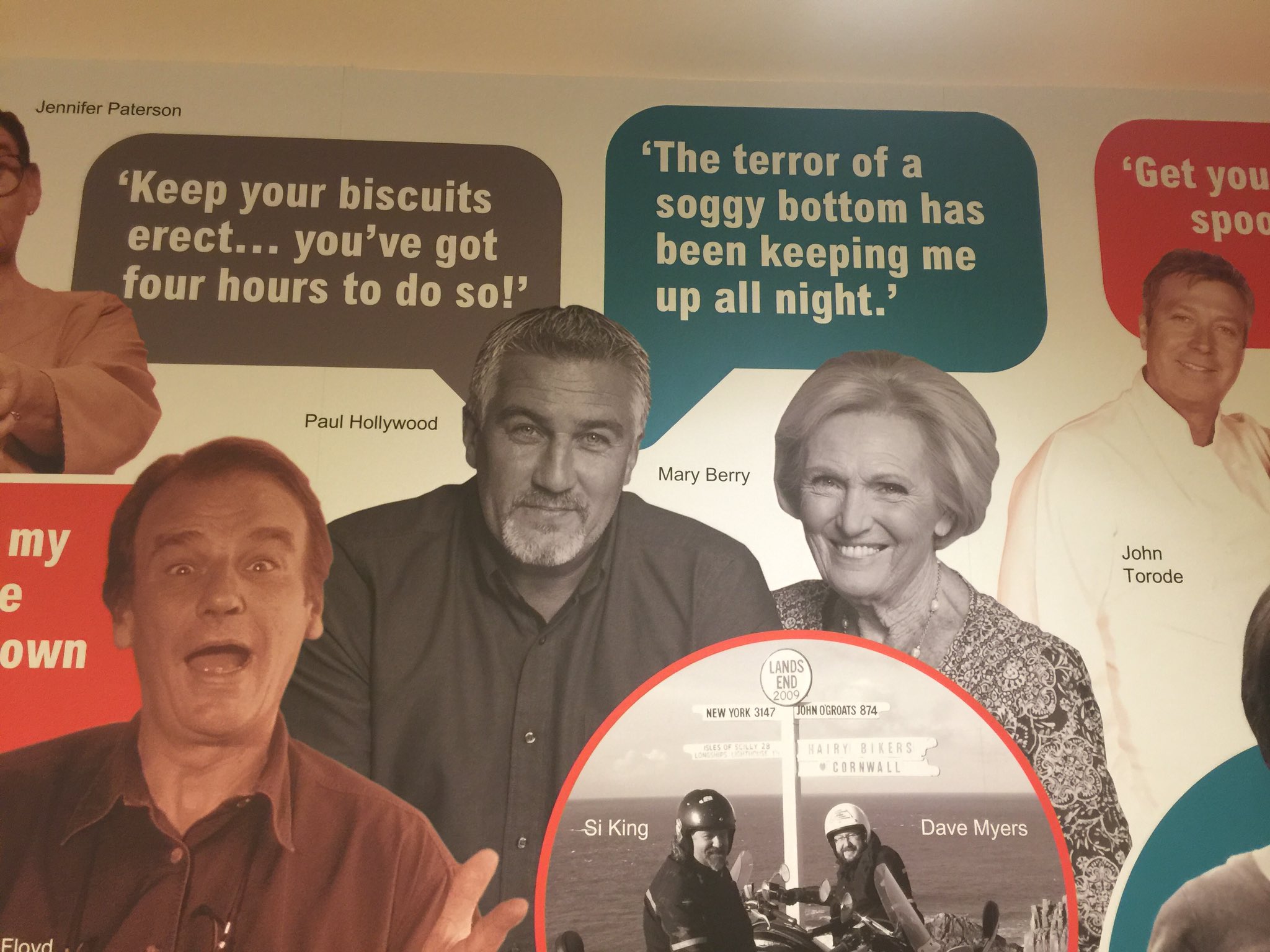 I, for one, am sad that the BBC has decided not to renew it's contract with GBBO but as they say the show must go on. In honor of one of the best shows to ever to warm our hearts, let us take a walk through memory lane.
1) Ice Bun Disaster of Season 2.
We all know that the jam goes inside the bun not on the top!
2) Good old Norman's "exotic" Pesto.
3) When a contestant thought getting Mary Berry drunk was the way to win.
Oh Mary!
4) When Nadiya won and showed the world that anything is possible.
5) Finally, All of the wonderfully delicious Mary and Paul moments.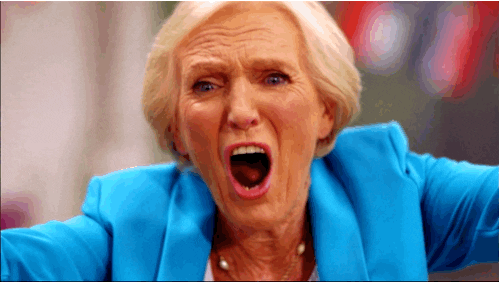 Let us all just enjoy the rest of the series and may your cookies crumble and your cakes be moist!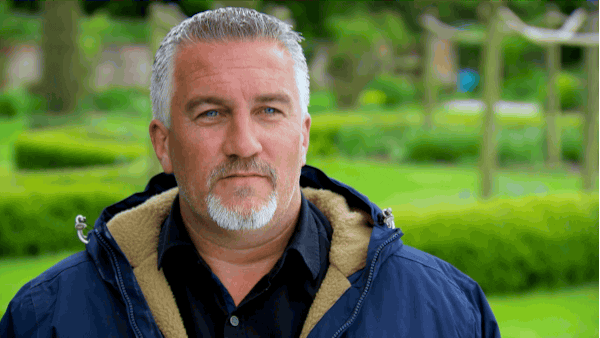 UPDATE: Channel 4 has confirmed that Mel and Sue have announced the will sadly be stepping down has hosts of GBBO. Hopefully Mary and Paul do not follow the same direction, all we can do now is wait and see.