This DIY Dessert Tray Is Exactly What You Need To Display Your Desserts!
Serving up dessert is sometimes a bit tricky, especially if there is a lot of it. Where are you going to put it all? Well, this easy dollar store solution is exactly what you need to set up your favorite treats!
With a few items, you can make you own dessert tray that will house all your cookies and cupcakes and whatever other treats you could possible want. Check it out!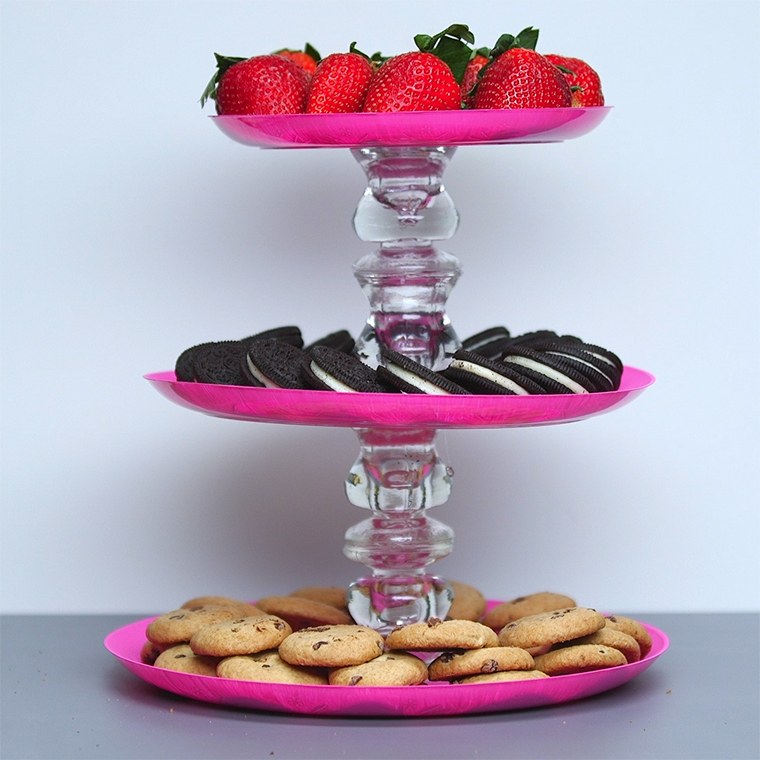 Savvy
Materials Needed:
3 Plates - three different sizes
4 small candle sticks (2 per tier)
Paint
Hot glue gun
Directions:
Paint all three plates using your acrylic paint.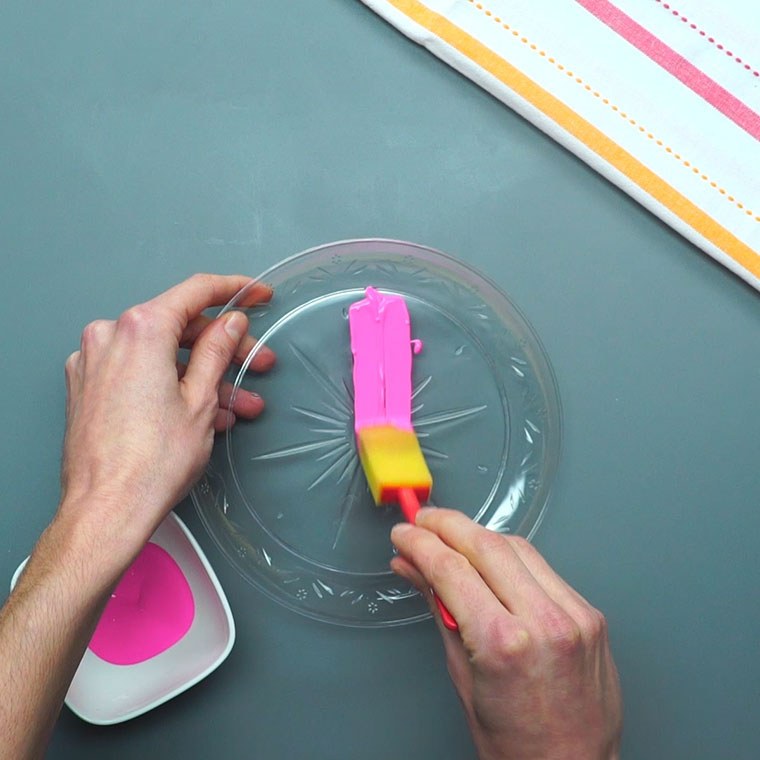 Savvy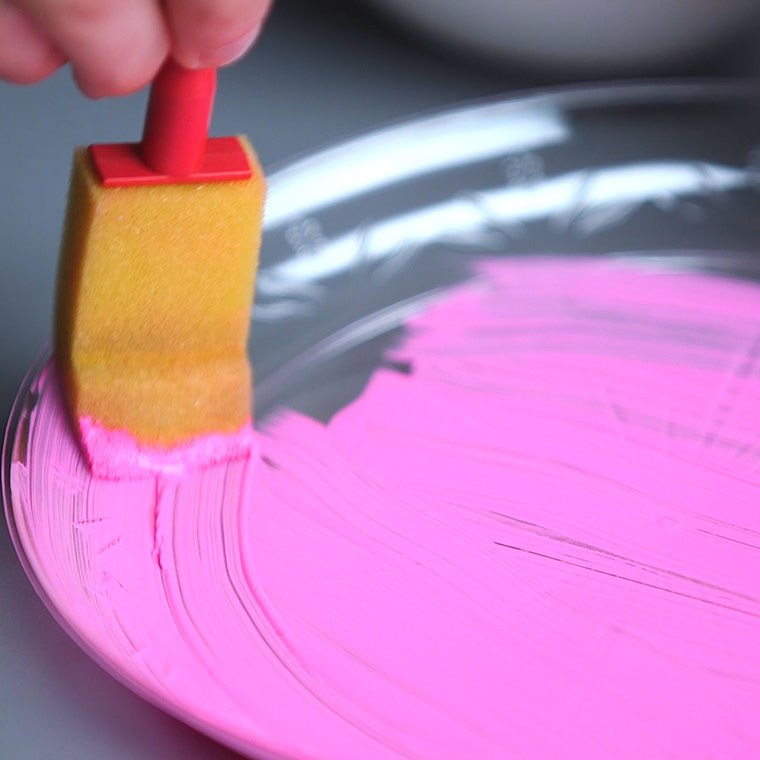 Savvy
Use your hot glue gun to attach the two candlesticks together.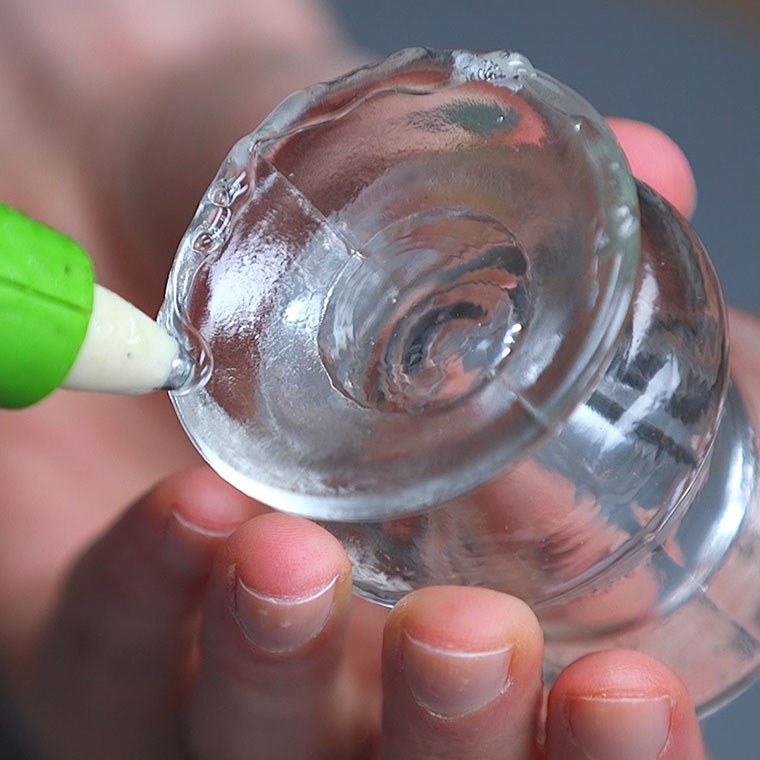 Savvy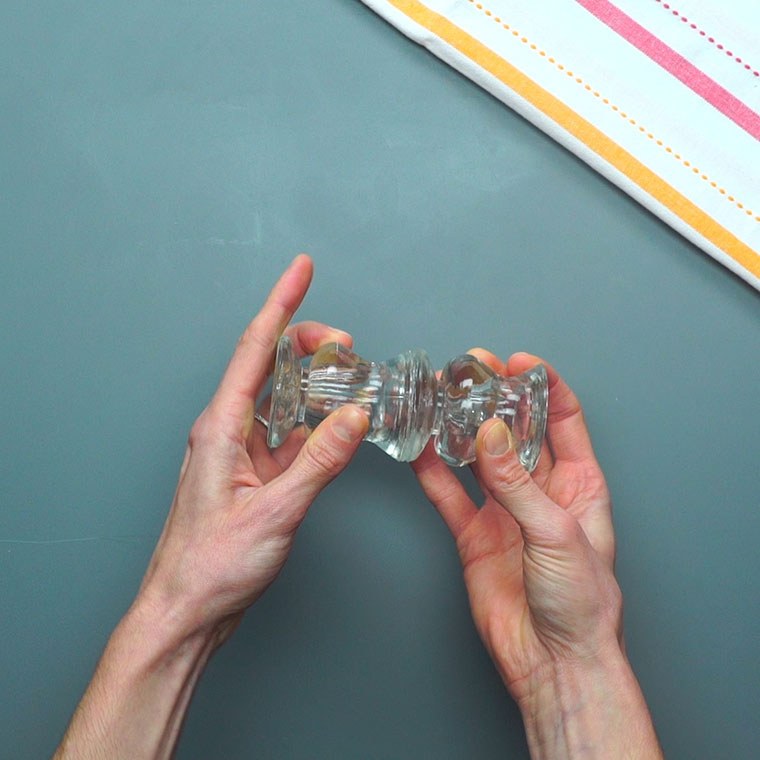 Savvy
Once your plate is dry, glue the candlestick into the center of the plate.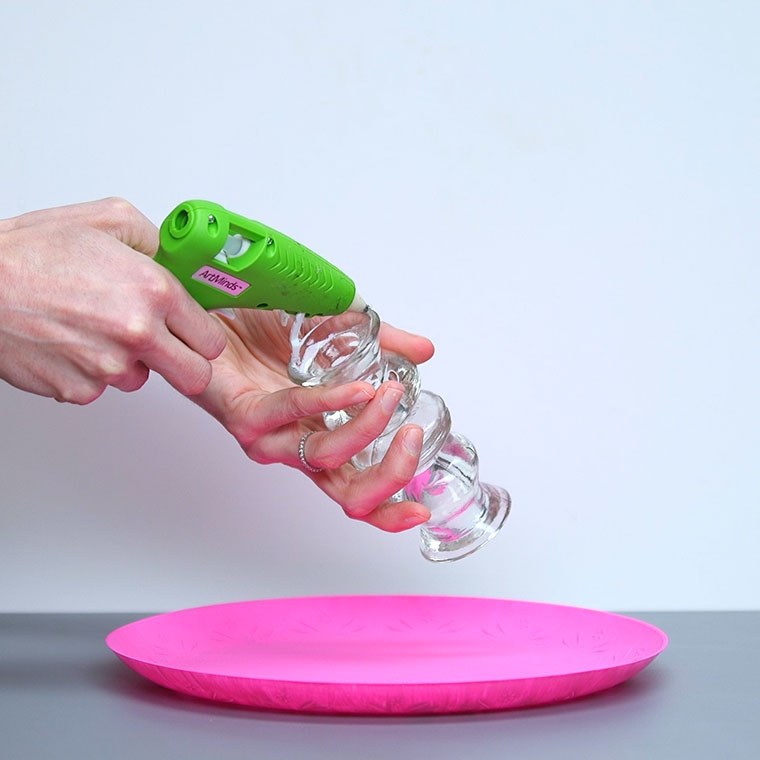 Savvy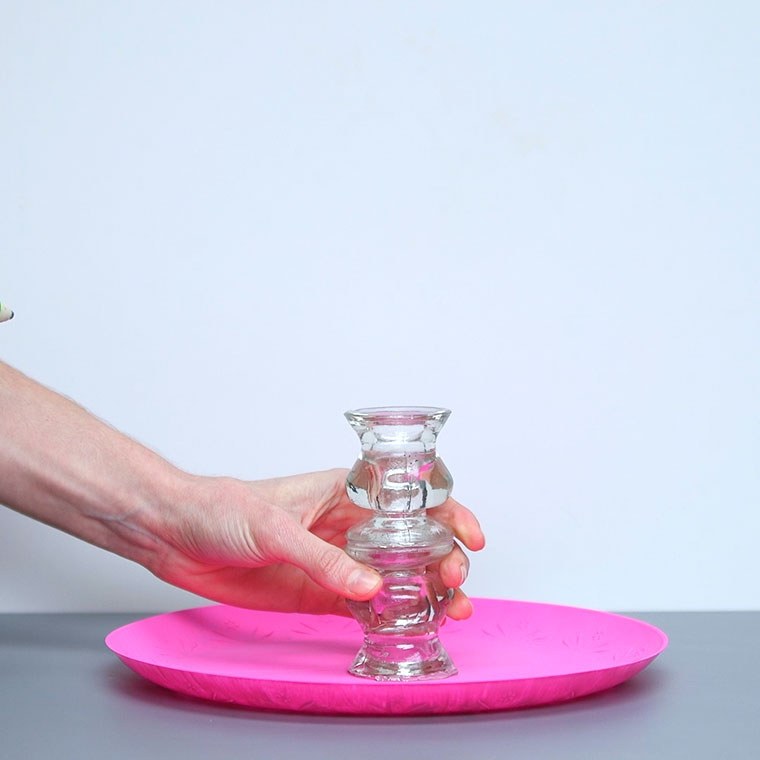 Savvy
Add another bead of glue to the candle stick and then add the next plate on top of it, repeating with the other candle stick and smallest plate.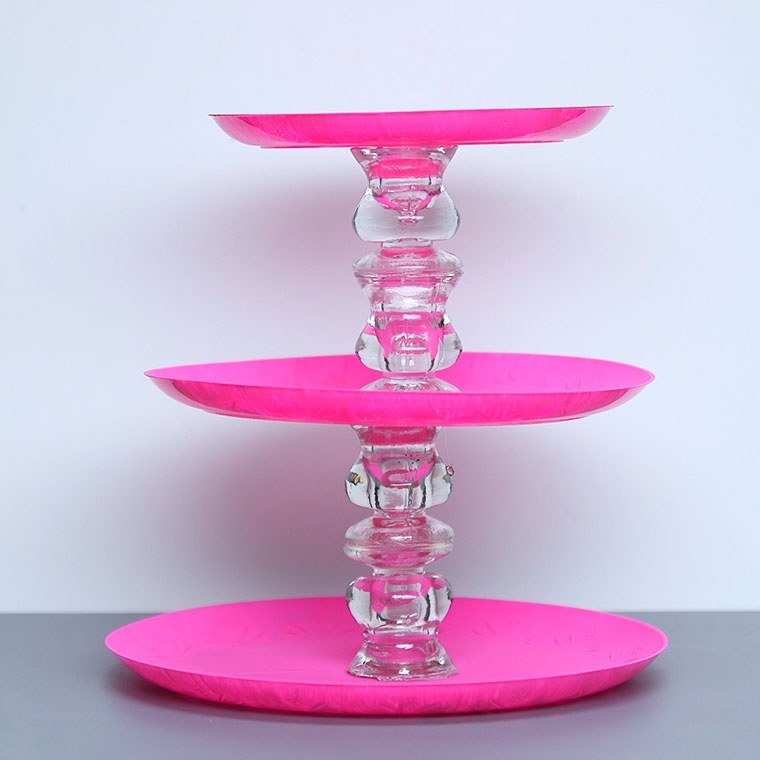 Savvy
Fill your new dessert tray with cookies, fruits, cupcakes or what ever kind of treats you want! You will be able to have a nice variety without using up all the table space!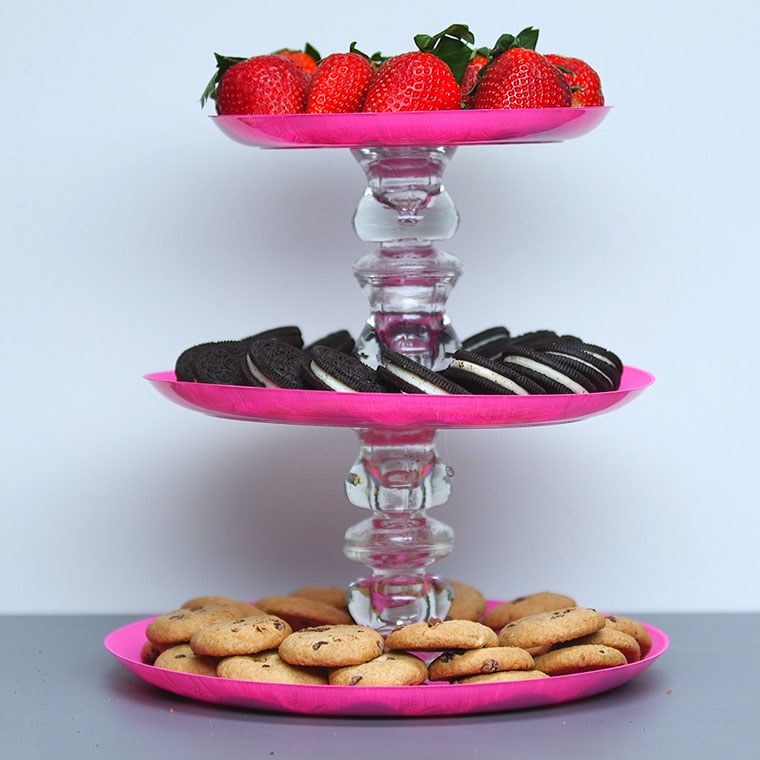 Savvy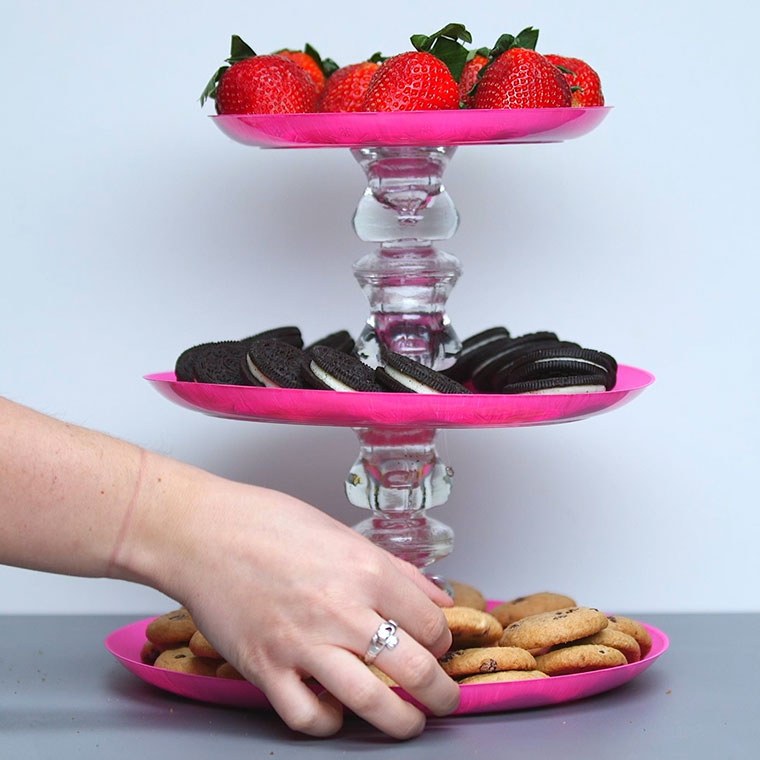 Savvy