Get ready, Bonnie Tyler fans. Your dream is finally coming true.
Total Eclipse of the Heart is WITHOUT QUESTION the best karaoke song in the world, and arguably Bonnie Tyler's greatest hit.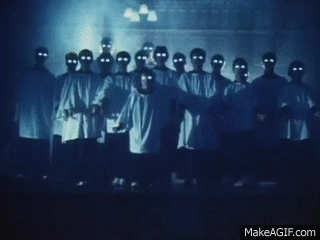 What most people don't know is that this song isn't about two people falling in love...it's about two vampires. The song's producer, Jim Steinman, revealed in an episode of Playbill that the song was a little more fantasy-based than we know.
"With Total Eclipse of the Heart, I was trying to come up with a love song and I remembered I actually wrote that to be a vampire love song," Steinman said. "Its original title was Vampires in Love because I was working on a musical of Nosferatu, the other great vampire story. If anyone listens to the lyrics, they're really like vampire lines. It's all about the darkness, the power of darkness and love's place in dark."
Now, with the solar eclipse quickly approaching, fans will have an opportunity to hear a legend sing a legend.
Royal Caribbean cruise line is hosting a Total Eclipse Cruise, which takes guests on a "once-in-a-lifetime" trip to see the event.
"We're set to take vacationers on an unprecedented experience that is nearly a century in the making," said Michael Bayley, President and CEO, Royal Caribbean International. "A total solar eclipse hasn't crossed the entire U.S. since 1918, and with many of our ships sailing to the Caribbean along the projected path, the stars aligned. Oasis of the Seas will have the vantage point of the century and an unforgettable celebration out at sea that adventurers won't want to miss."
But even more exciting than that, Bonnie Tyler will appear on the ship to sing Total Eclipse Of The Heart DURING the eclipse!
"It's going to be so exciting," Tyler told TIME. "It doesn't happen very often, does it?"
Tyler will be backed by pop band DNCE, led by Joe Jonas.
"The eclipse of the sun lasts between 2 minutes and 40 minutes, I'm told," Tyler elaborated. "Unlike my song. It had to be chopped about, because it was so long. I never thought it would be played on the radio, in the beginning."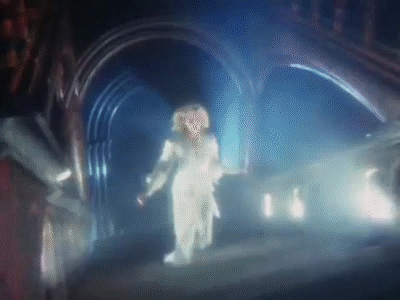 "God knows why, because it's not an easy song to sing. But it's a beautiful song," Tyler added. "It's a massive song, an evergreen song that you hear on the radio all the time, whether it's an eclipse or not. And you know, you can bet your life on all these talent shows "" X Factor, Britain's Got Talent "" [it] pops up so often with the contestants."
Now that we know Tyler will be performing her hit song, we're a lot more excited about the eclipse! Are you?